*All students must be at least 6 months and up to date on all vaccinations*
DOG DAY SCHOOL‼️ is a unique program to SDK and to the Training World. Just like a human kid - students will get dropped off and picked up Mon-Thurs. This 12 week program is designed to educate students from Elementary -> Jr High -> SDK High. Report cards are sent home weekly. Quarter-end testing and parent/teacher conferences are held every 3 weeks (on Wednesdays) to discuss progress. Weekly report cards and daily FB posts on the private school page keep parents updated on classroom activities. A final graduation ceremony will take place at the completion of the program. There is an option to purchase a year book full of memories at the end of the session.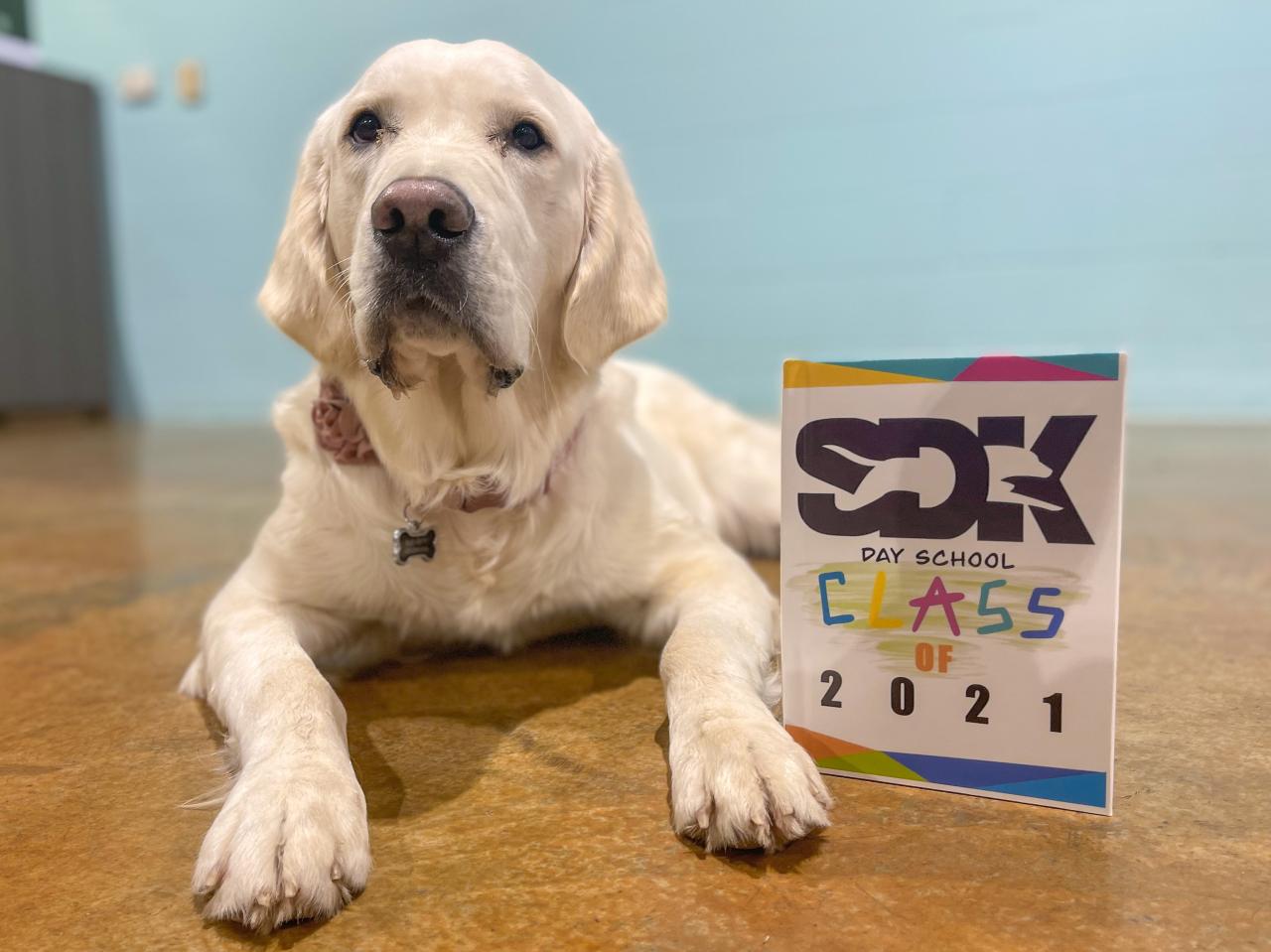 Open House
Before each session begins, parents will need to attend an Open House. Here they will get to meet the Teachers, see the classroom and get the packet with the curriculum, student expectations, and important dates. As crate training is an important part of dog life, parents will choose a crate AKA: Desk; at Open House that most resembles theirs at home OR may choose to bring and leave a crate for student to use for duration of session.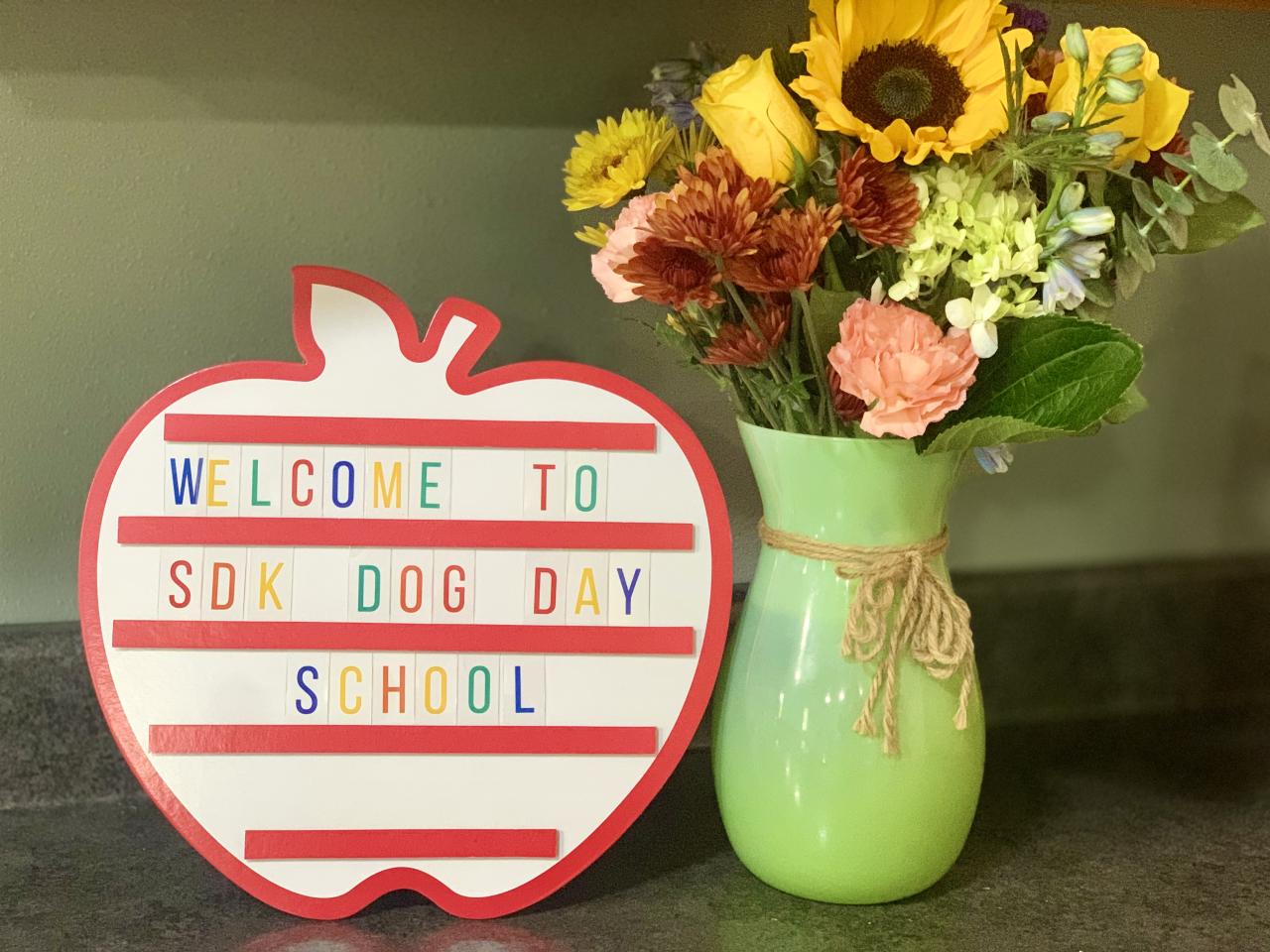 The School Day
The classroom is located in the Training Center East of the Boarding/Daycare facility at SDK South. Students can be dropped off after 8:00am. The BELL rings at 9:05am. Don't be Tardy! All students receive individual sessions, group lessons and advance together following a structured curriculum. Just like human students, canine students will progress at their own pace. The end goal of the session would be to meet the requirements for CGC testing. The classroom has a built in kitchen for "counter surfing" work and has a "furnished homelike" area for real life training scenarios. All students will get an SDK lunch box. School pickup time is 4:30-5:30pm.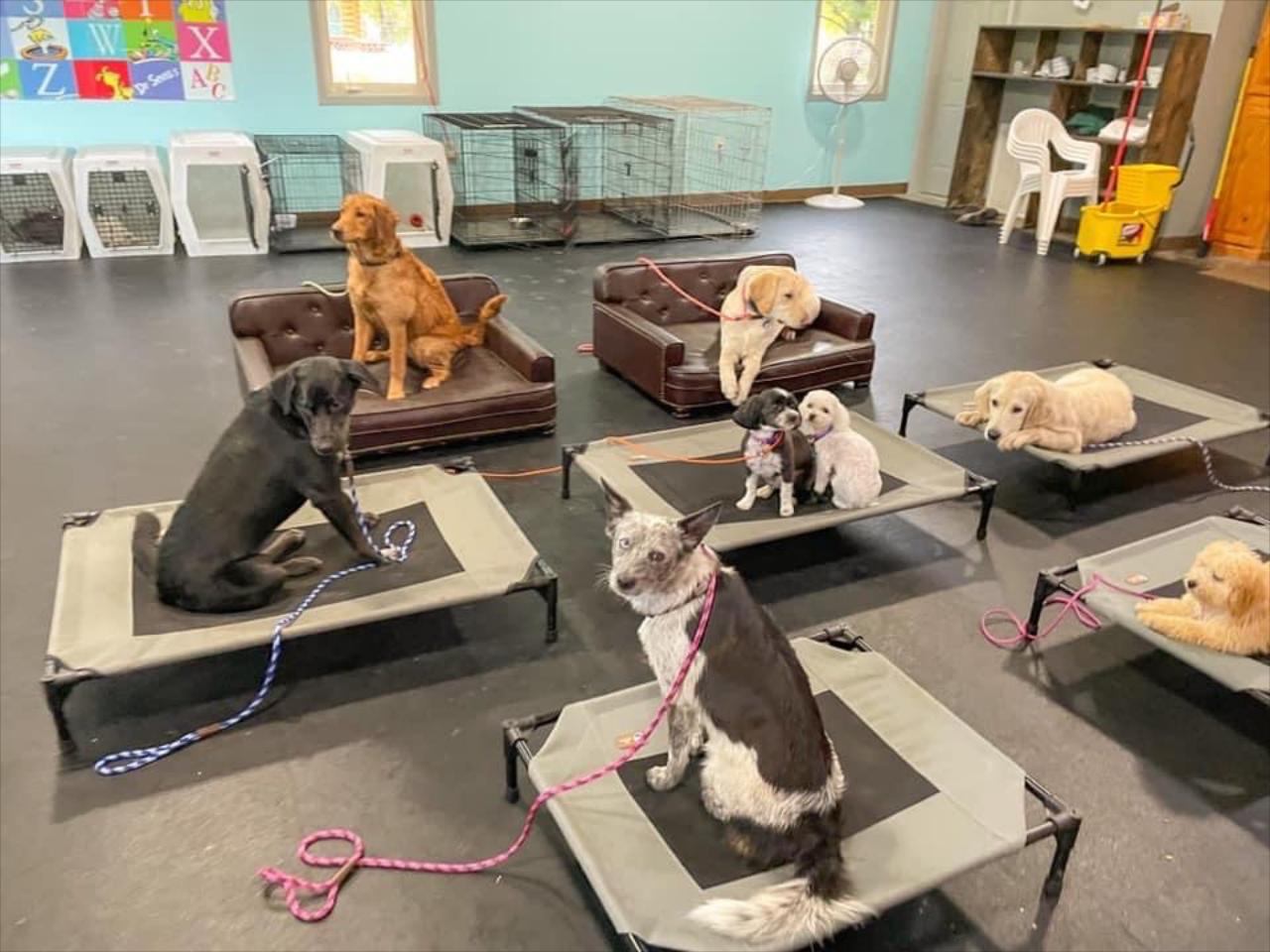 Communication
Report cards are sent home on Thursdays. Quarter end testing is done every 3 weeks (on Wednesdays) and that evening parent/teacher conferences are held to discuss results and progress. A final graduation ceremony will take place at the completion of the program. Weekly newsletters and daily posts in the private day school facebook group to keep parents updated with our day to day activites!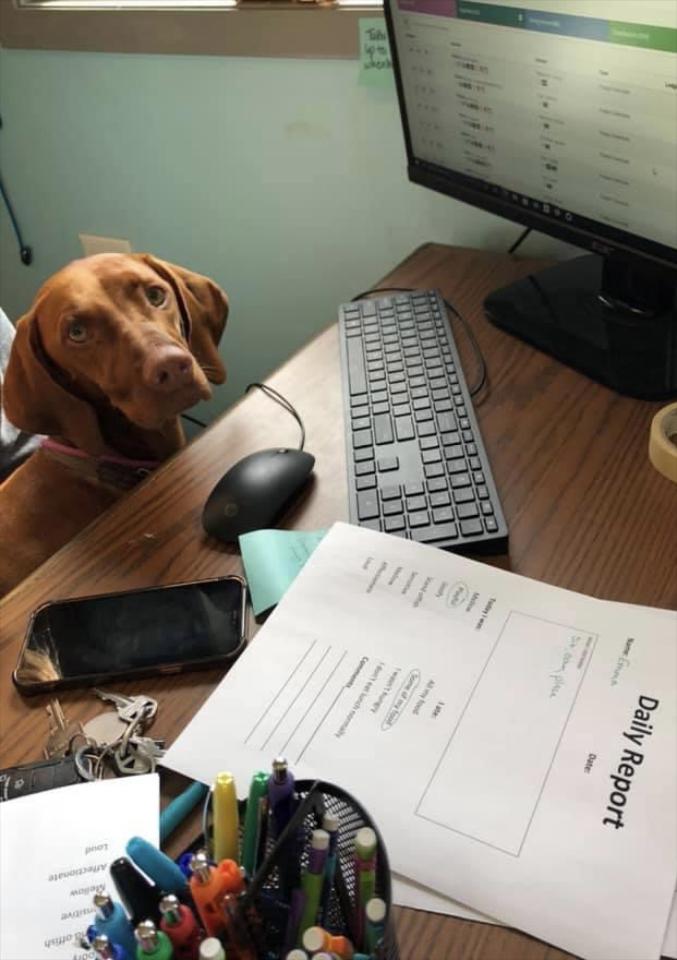 Enrollment/Tuition
Tuition is due in 3 equal installments of $866 (plus tax) with first payment due at open house. Student may elect to pay all up front for 5% discount. Only a limited number of students will be accepted per session. There will be 4 sessions per year. Mid-session enrollment will not be allowed. All students must begin together. No refunds for drop-outs. To enroll, create an account here and request "Day School" under group classes.
Spring session starts April 10th. Now accepting enrollments for this session.